Join us for Hops & Props in downtown Manistee on September 18, 2021 from 1:00pm-6:00pm!
We are excited to welcome you and your family (including your dogs) to downtown Manistee for an afternoon of fun!Drink your way through over 100 locally crafted beverages from Michigan's best breweries, wineries, cider houses and distillers; grab a bite from one of the food trucks; play a game of corn hole; or pull up a lawn chair to relax to the views of the Manistee River Channel! Pairing with Hops and Props, Century Boat Club will be featuring their classic wooden boats along the channel.
Century Boat Club show from 10-4pm  Free to the public.

Breweries, Distillers and Wines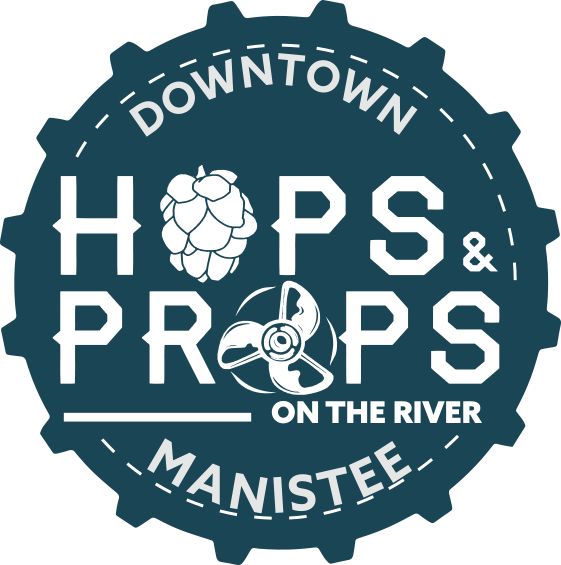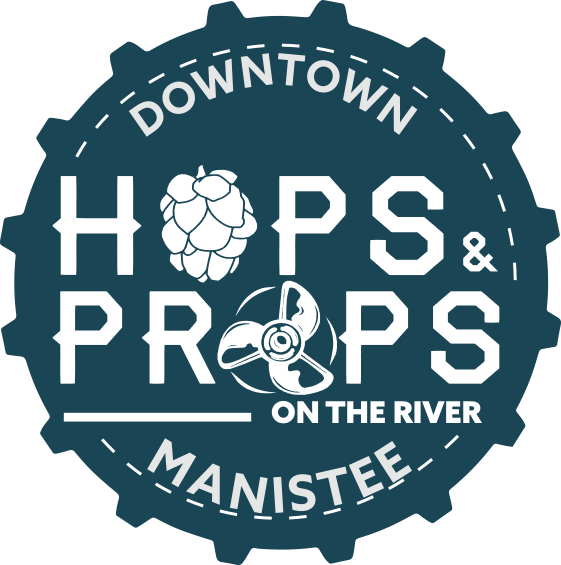 Time until Hops & Props in Downtown Manistee
Advance Tickets $30 | At the Door $35
Ticket includes a Hops & Props glass (approximately 6 ounces) and 6 drink tokens.
Designated Drivers can purchase a separate wristband to gain entry for $5.
Under 21 tickets also available at the door.
Volunteers receive free entry into the event, tasting glass and 6 drink tokens.
Arbor Brewery
Atwater Brewery
Bell's Brewery
Griffin Claw Brewery
Ellison Brewery
Farmhaus Cider
Founders Brewery
Grand Armory Brewery
Leelanau Winery
Ludington Bay Brewery
New Holland Brewery
Pigeon Hill Brewery
Saugutuck Brewery
St. Julian Winery
Big Lake Brewery
Rockford Brewery
Crankers Brewery
Middle Coast Brewing Co.
North Peak Brewery
Oddside Brewery
Short's Brewery
Big Buck Brewery
High Five Spirits Distillery
Iron Fish Distillery
Distant Whistle Brewhouse
Northern Naturals Cider
Big Hart Brewery
Great Mead Hall
Blake's Cider
North Channel Brewery
Perrin Brewery
Petoskey Brewing
*Check back later for updates*
Phone: Manistee DDA 1(231) 398 – 3262
Email: manisteehopsandprops@gmail.com
Thank you to our 2021 Event Sponsors!